A  WHO -GMP, GLP and ISO 9001: 2015   Accredited OSD (Oral Solid Dosage in Tablets and Capsules) Pharmaceutical manufacturing facility at the Hub of Asia i.e. Baddi in the  environment friendly Hilly State of  Himachal Pradesh, commissioned  in the year 2019 under the Central Government of India's "Make in India" Initiative and under "Rising Himachal" by State Govt. of Himachal Pradesh and operational from the  year 2020.The nearest airport is at a distance of 50 km at Chandigarh, which is part of Tricity and Capital of Punjab and Haryana.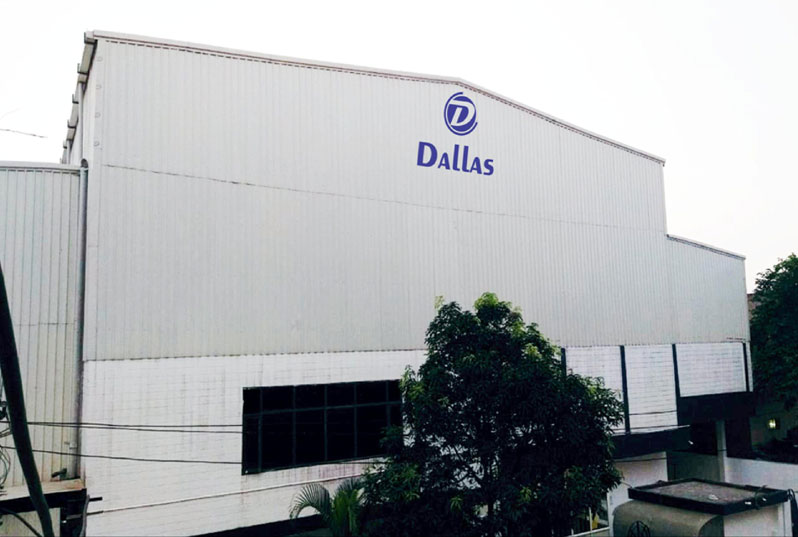 State of the Art  equipped branded plant & machinery with  well equipped Quality Control  Laboratories , the unit has also branded utility equipment like  HVAC , Purified water system ,Compressed air, plant steam etc. .The plant has been set up as per  International Regulatory norms with proper man & material movements  and accordingly Layout with Clean Room Panels has been put into place..
The facility has a built up area of approximately 3000 sq. meters having dedicated general facility with latest equipment that ensures   a high volume manufacturing capacity of approx. 2400 million Tablets and 720 million Capsules per annum . Our priority is to ensure consistent Quality, cost effectiveness and on time deliveries to our valued customers / associates in India and across global markets.
Having highly skilled and trained technical personnel for managing all Departments such as Production, Quality Control, Quality Assurance, Engineering & all other support services, the Company's focus is to produce Quality Medicines with the Statutory Compliances. The facility has been designed as per regulatory requirement needs of different countries for export business & for domestic supply within India to meet Clients / P2P Marketeer's large volume requirements
We strive to maintain a long lasting relationship with our clients by meeting their requirements effectively and efficiently by offering high Quality trusted medicines in multiple therapies such as  Gynaecology ,  Gastroenterology, Cardiology, Diabetology, Urology, General Medicine and Primary Care etc.
Some of our prominent and prestigious Clients (for whom we are manufacturing their Top Brands) are the leading Pharma Companies of the Country like:
M/s Alkem Laboratories Pvt. Ltd.
M/s Macleods Pharmaceuticals Ltd.
M/s Glenmark Pharmaceuticals Ltd.
M/s Koye Pharmaceuticals Pvt. Ltd.
M/s Univentis Medicare Ltd.
M/s Mypher Pharmaceuticals LLP
M/s Laborate Pharmaceuticals India Ltd.
Dallas Drugs Pvt. Ltd.
156, D.I.C. Industrial Area,Baddi-173205
(Himachal Pradesh) INDIA